Are our schools truly inclusive? We look at 5 assistive tools that can help teachers create an inclusive classroom.
Inclusive learning is an approach that focuses on creating a supportive and accessible learning environment for all students, regardless of their backgrounds, abilities or learning styles. It recognises the unique strengths and challenges of each student and aims to provide equitable opportunities for learning and participation.
Inclusive learning values diversity, fosters a sense of belonging and promotes active engagement in the learning process. By adopting inclusive teaching practices, teachers create a positive learning atmosphere that nurtures success and collaboration. Aside from benefiting learners with special educational needs, inclusive learning also cultivates a sense of empathy, acceptance and mutual respect among all students.
A powerful tool that has been harnessed to support this learning approach is assistive technology. Assistive technology refers to devices, tools or software designed to assist individuals with disabilities in performing tasks. Examples of assistive technology can include screen readers, which enable visually impaired individuals to access digital content through text-to-speech, and speech-to-text software that allows those with writing difficulties to dictate their thoughts. Other examples include adaptive keyboards for students with motor impairments, electronic graphic organisers for organising information and augmentative and alternative communication (AAC) devices for individuals with communication challenges.
By adopting assistive technology in teaching and learning, educators can break down barriers, enhance accessibility and empower students of diverse abilities to fully participate in the learning experience.
Third Party Assistive Tools
Here are 5 online assistive tools you can use to make your lessons more inclusive:
It's important to note that while these tools are free, some may have additional premium features or subscription options. Additionally, their availability and specific features may vary depending on the platform and region. It's always a good idea to explore the documentation and user guides provided by each tool to understand their full capabilities.
Built-in Assistive Technology
Aside from third party applications, education technology providers such as Britannica are making it possible for schools to create fully inclusive educational experiences by integrating assistive tools directly into learning solutions.
Students and educators can access and use accessibility tools directly within Britannica resources like Britannica School or Expedition: Learn!, without the need for additional software or plugins. This type of built-in accessibility simplifies the learning process for both teachers and students, making it easier to customise content on-demand and facilitate a personalised experience for every child.
Enhancing Accessibility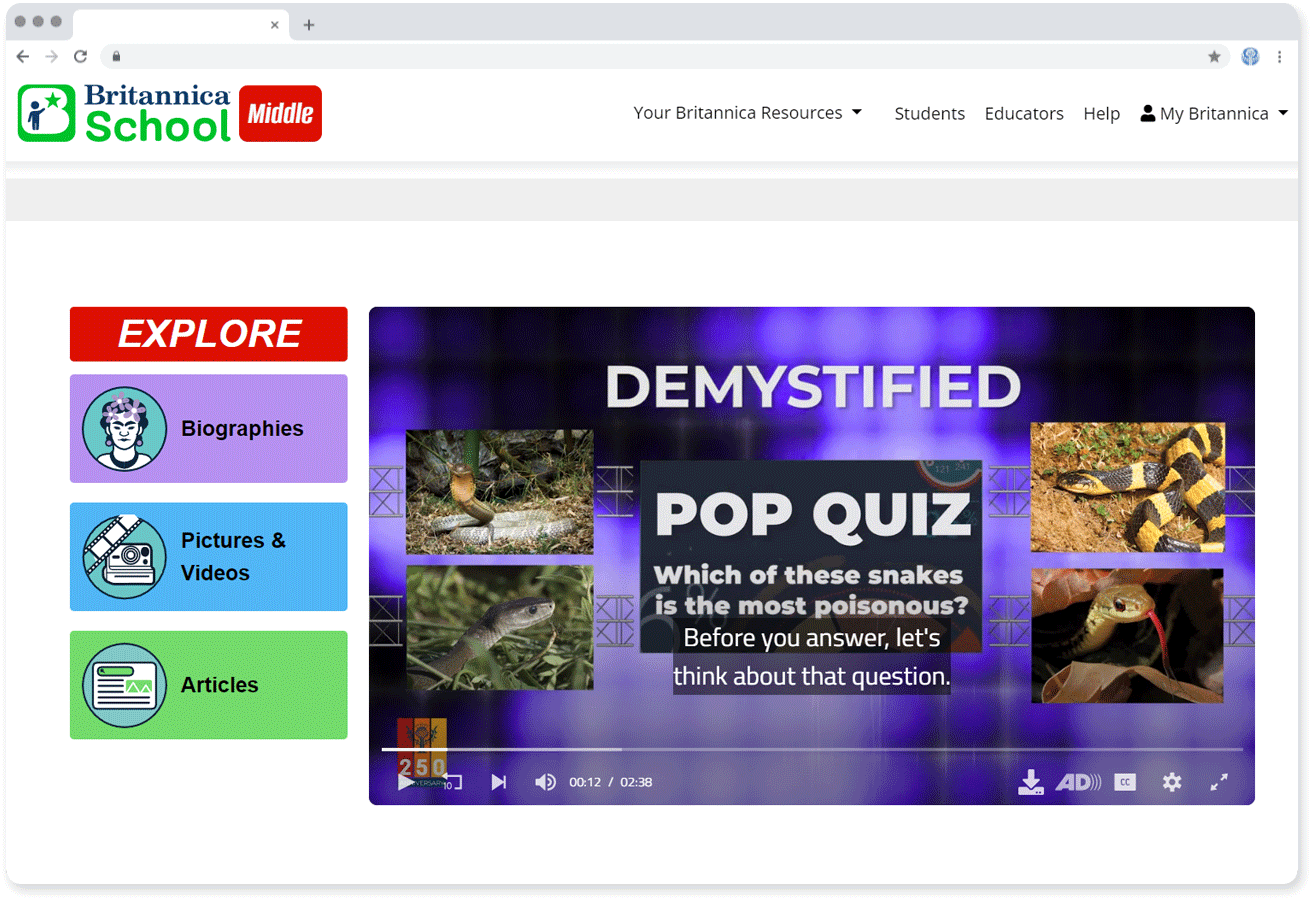 Videos on Britannica feature closed-captioning and transcriptions for individuals with hearing impairments. Adjustable reading levels and font-sizes on article pages further enhance the reading experience, making content accessible to students with different reading abilities.
Breaking Language Barriers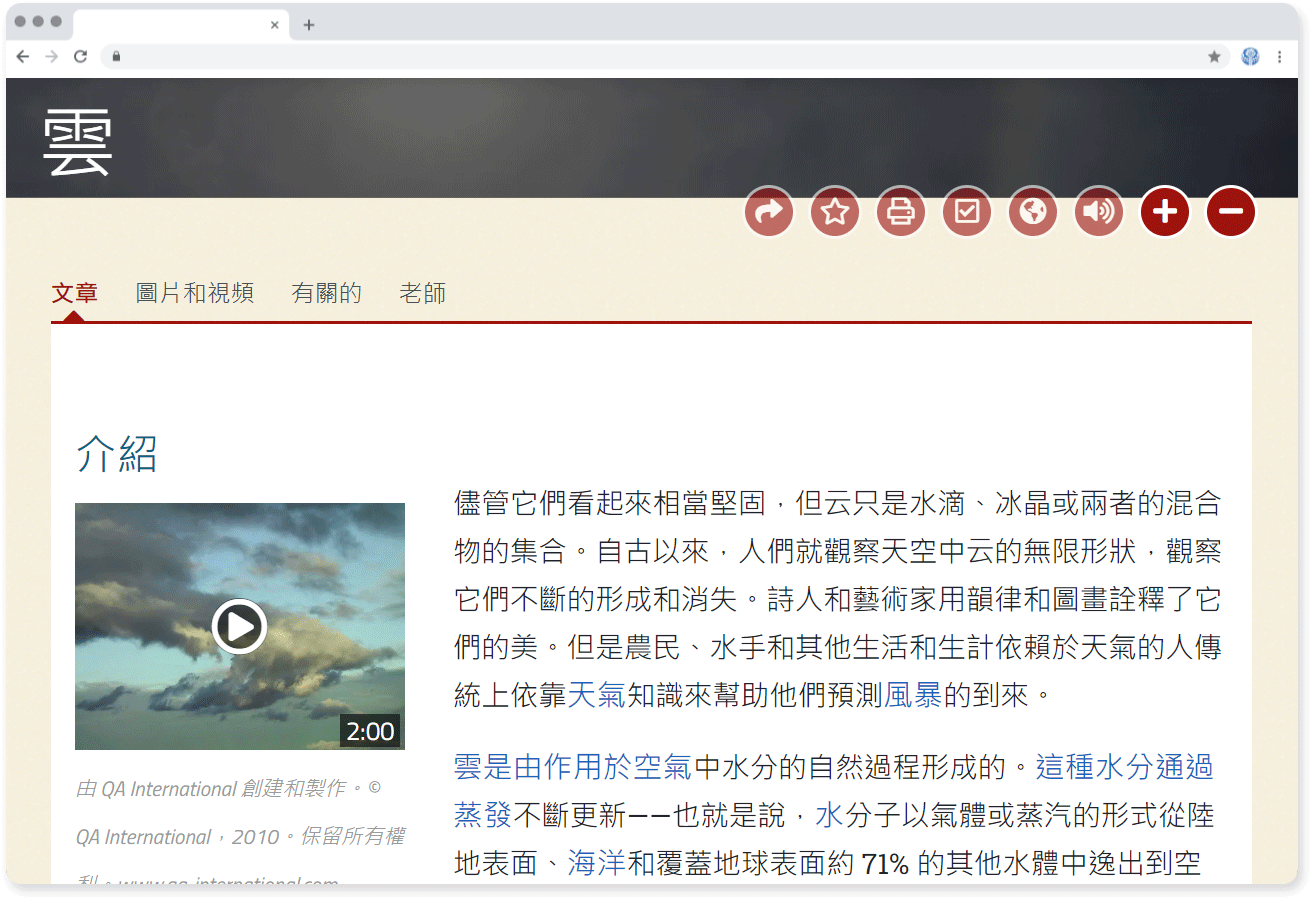 Multilingual learning involves valuing diverse languages and using assistive technology to enhance language skills. Britannica has built-in machine translation for all article content, allowing users to access texts in over 100 native languages. Translation between languages is seamless, helping to bridge communication gaps, enabling students from diverse language backgrounds to engage in learning equally. Tools like text-to-speech are also embedded into Britannica articles, allowing students who struggle with pronunciation and comprehension to listen to text in audio format.
Empowering Learners with Special Needs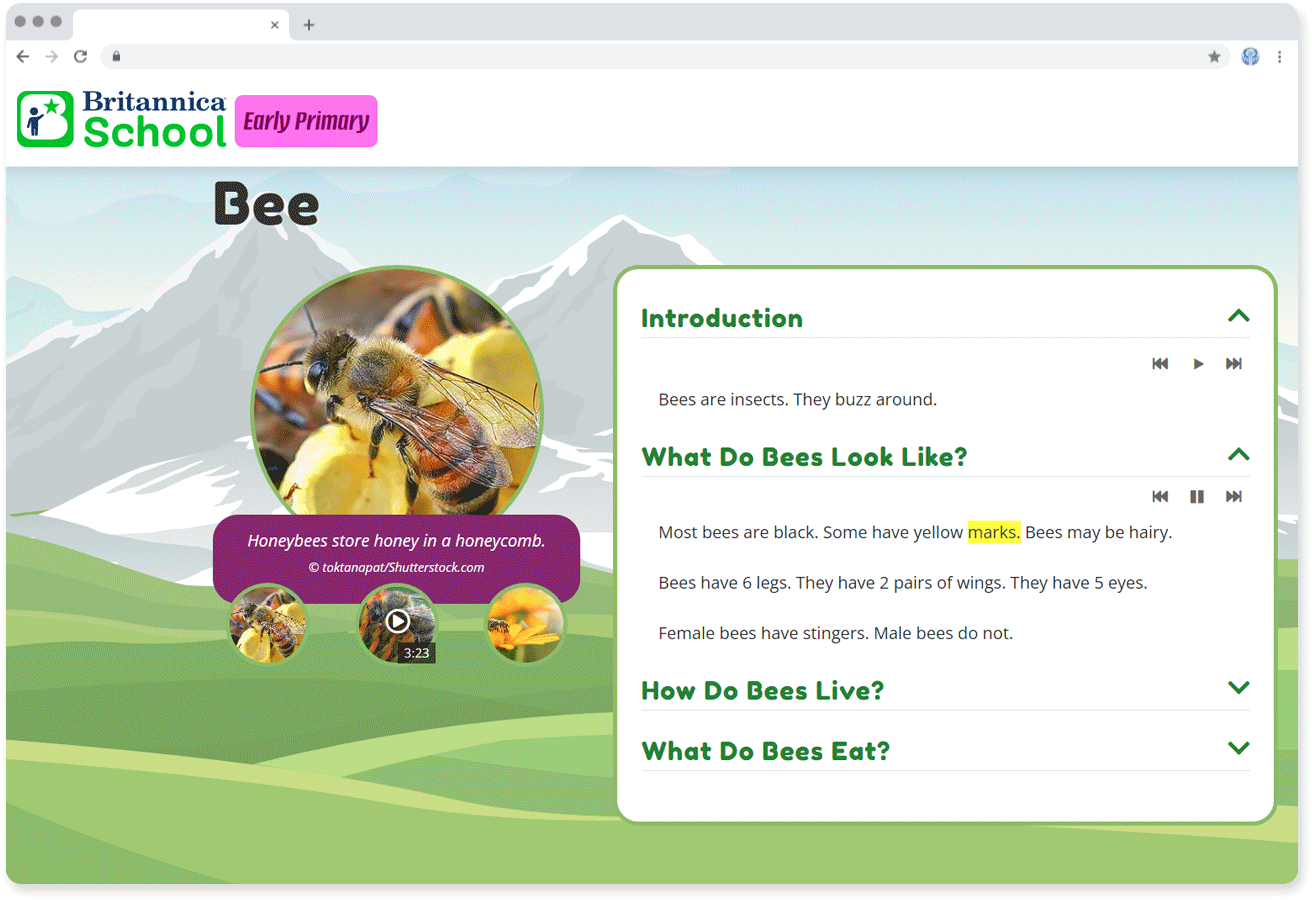 Built-in assistive tools can also enhance independent learning for students with special needs. Screen magnification and font size adjustment ensure students can engage with on-screen content in a way that is more comfortable for them. One-click text-to-speech and audio description tools allow students with vision impairments to access articles and videos independently, helping to build a growing sense of confidence and agency in their learning.
Featured photo by Oleksandr Pidvalnyi.
---
More Educator Resources
Sign up with your email for more free resources from Britannica.