Courage, tenacity and mateship: the Anzac spirit lives on in these historical photographs and illustrations from ImageQuest.
To commemorate Anzac Day, Britannica ImageQuest has put together a sample of historical image sources to support visual inquiry into what life was like for Australian and New Zealand troops, deep in the muddy trenches of World War I.
Incorporate these images into your lessons to supplement and enhance students' study of the Anzac story and spirit.
The following photos and illustrations are a small sample from the Anzac collection. Get access to the full collection plus millions of other rights-cleared educational images with a school-wide ImageQuest subscription.
---
The Gallipoli Landing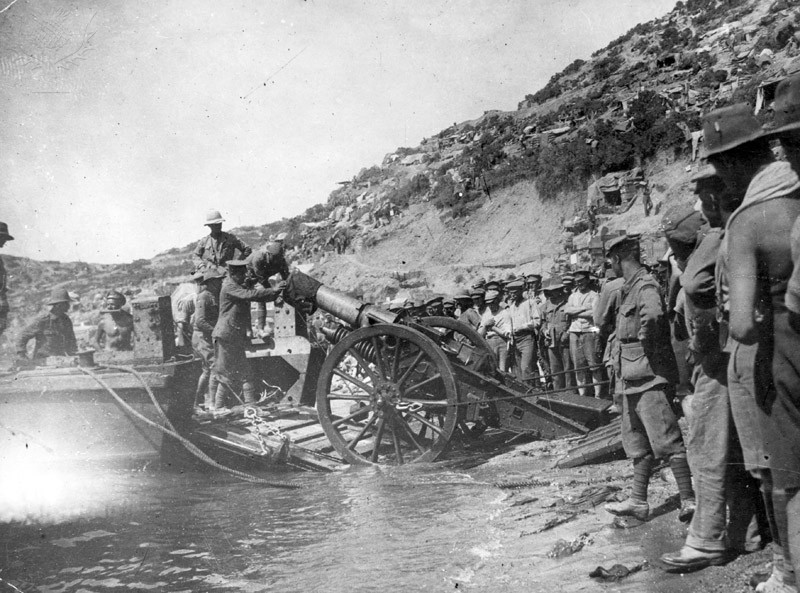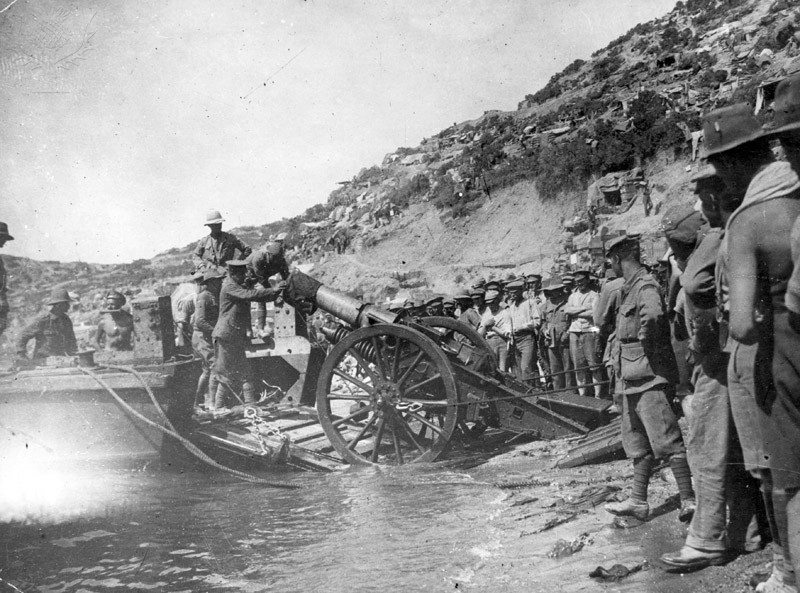 The ill-fated Gallipoli campaign took place between 25 April 1915 and 9 January 1916. The offensive's ultimate aim was to push through the Dardanelles straits and capture Constantinople, the Turkish capital. On 25 April two landings were made, the main force of 35,000 men under Lieutenant General Hunter Weston landed at Cape Helles. This was supported by a smaller force of 17,000 men from the Australian and New Zealand Army Corps (ANZAC) under General Sir William Birdwood.
The photo (circa 1915) shows troops landing at Anzac Cove in the Dardanelles. What is happening in the photo? What do you notice about the landscape?
Mining at Gallipoli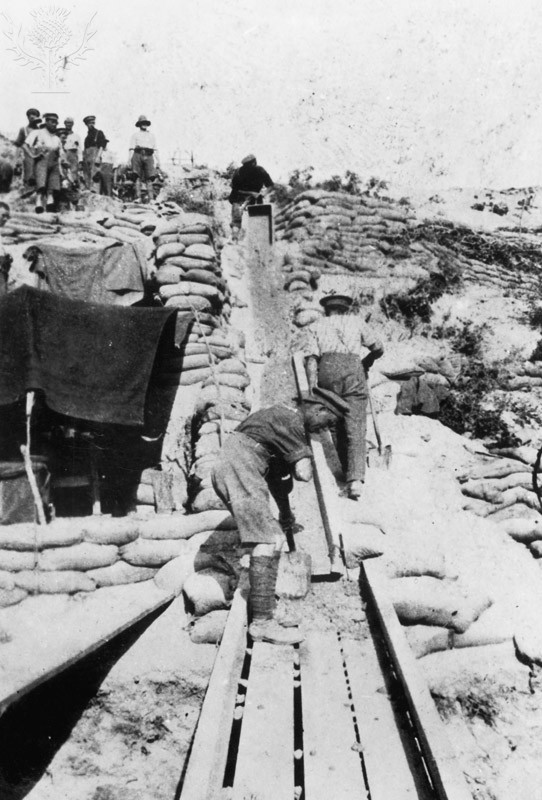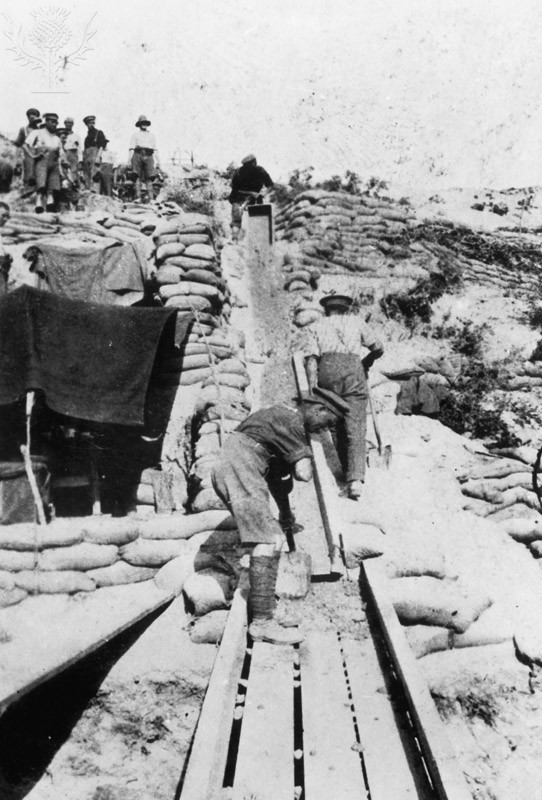 Anzac soldiers working on a mud chute at a mining operation at Quinn's Post during the Gallipoli campaign, 1915. Miners from Australia and New Zealand dug extensively in the battlefield areas of Gallipoli to provide communications tunnels and to destroy Turkish tunnels and trenches.
Maori Soldiers Perform a Haka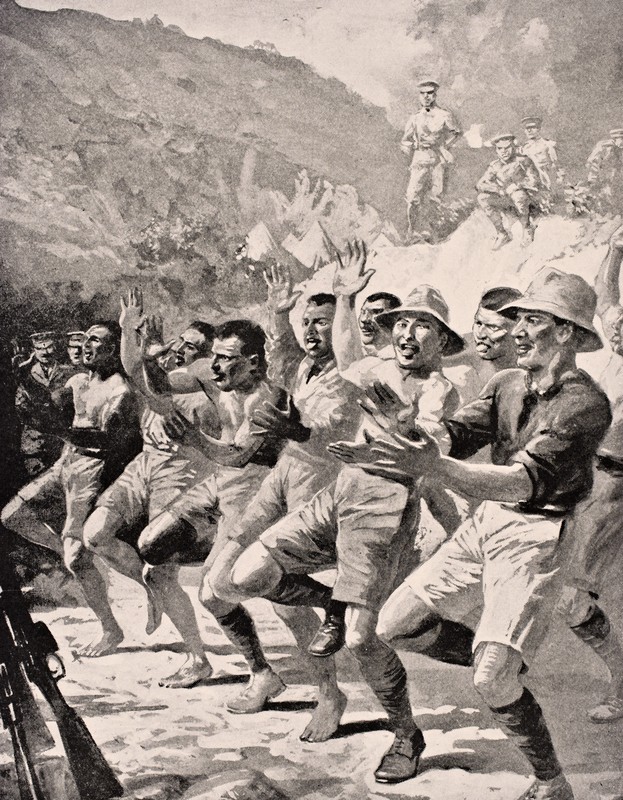 Illustration depicting Maori soldiers performing a Haka at Gaba Tepe on the Gallipoli Peninsula, Turkey 1915.
Australian Camel Corps Soldier, 1916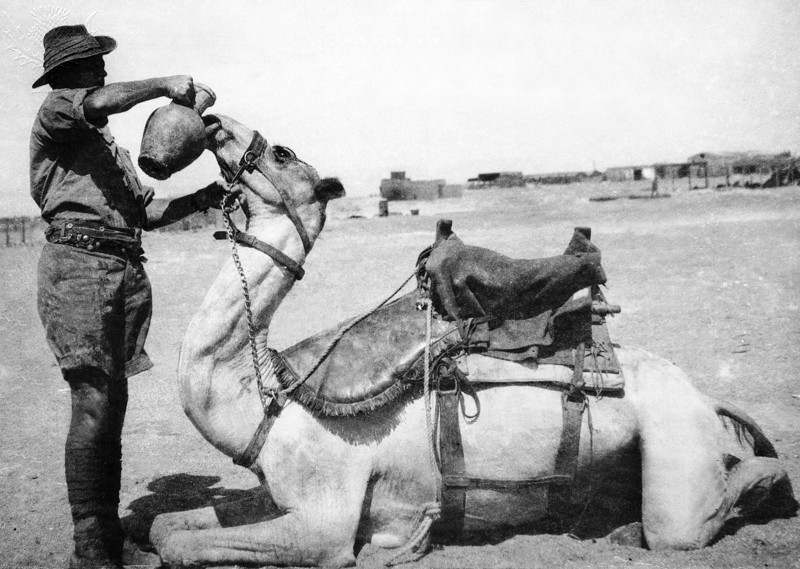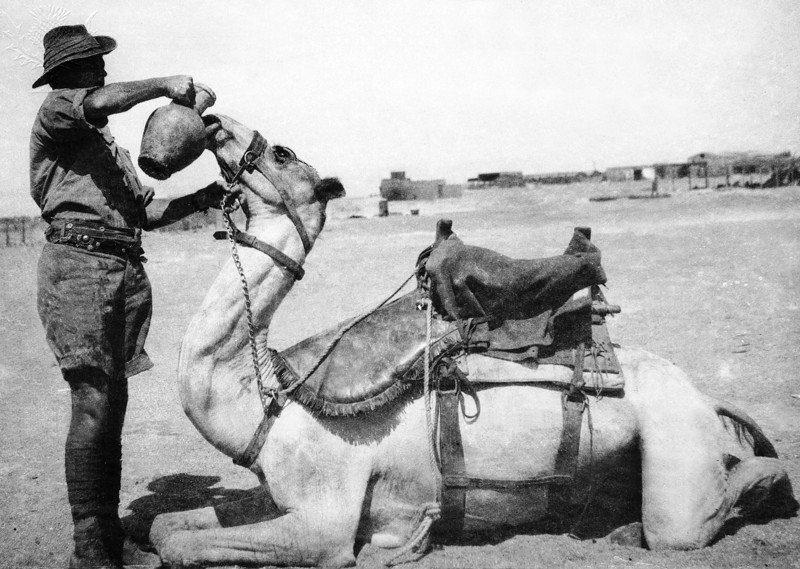 World War One Australian Camel Corps soldier giving his camel a drink of water from a chattu vase. This Britannica School video provides an overview of the use of service animals during World War I, especially among ANZAC troops.
Australian Officer Watches the Enemy through a Periscope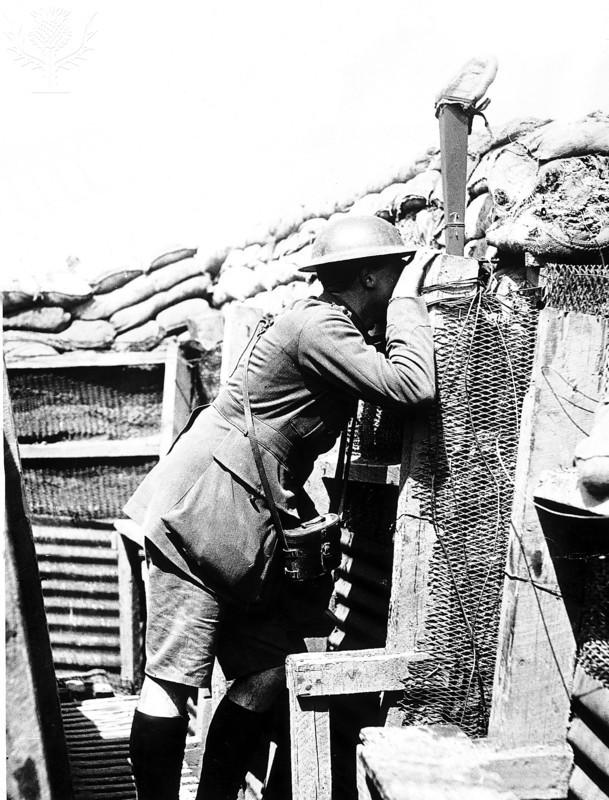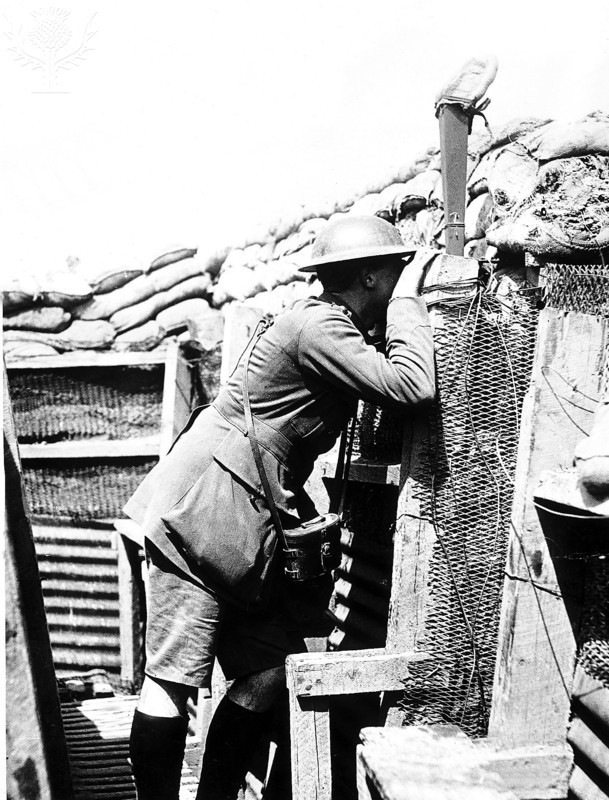 An Australian officer watches the enemy through a periscope during the Battle of Messines, December 1917. Periscopes were commonly used in trench warfare. During the Gallipoli campaign, Anzac soldiers invented the periscope rifle: a makeshift hybrid of a rifle and a periscope. This proved to be an effective weapon, allowing soldiers to take aim and fire without having to leave the cover of the trenches.
Australians Returning from the Trenches with Mascot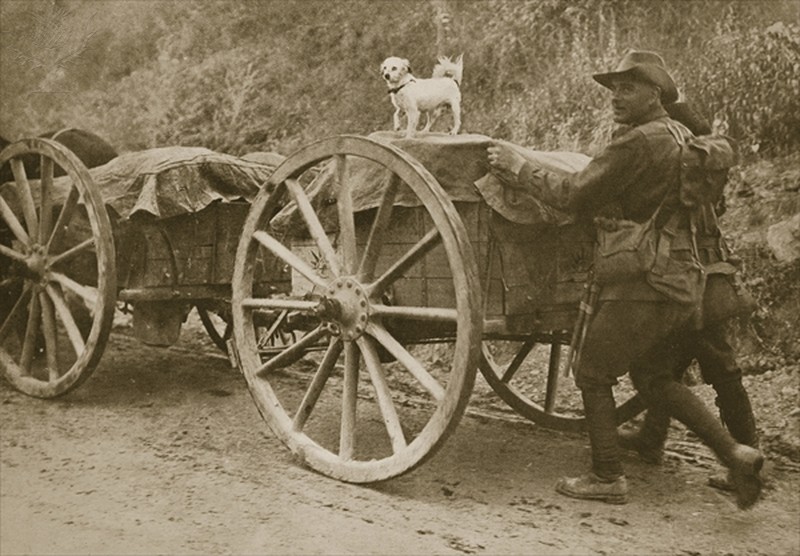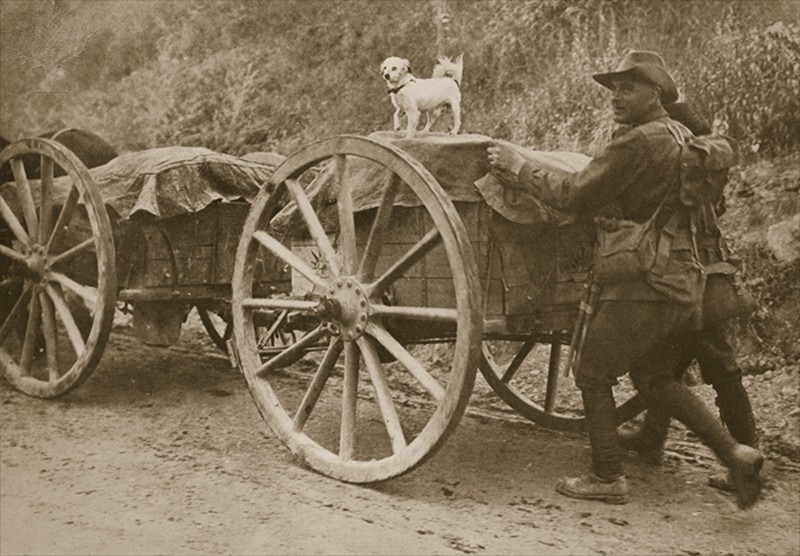 This photograph of Australian soldiers returning from the trenches with their mascot, was taken by an English photographer during the Somme Offensive, around July-November 1916. Copyright unknown.
Search and download 3 million rights-cleared images from the world's best collections. Get started free.
---
Calling all educators! Help us improve the resources that we share by telling us how you go with this activity. Not ready to try this out in class yet? We have more coming! Subscribe to our monthly newsletter for more Britannica activities and resources.