Every four years the finest athletes in the world gather in one location to compete against each other and to determine who best exemplifies the Olympic motto—Citius, Altius, Fortius—meaning "faster, higher, stronger." This gathering, known as the Olympic Games, is the most celebrated sporting festival in the world.
During the Games, athletes from more than 200 countries come together to compete against one another and challenge each other at the highest level of their sport over a two-week period of competition.
The following Britannica Library learning toolkit focuses on the history and significance of the Olympics and is a great way to help your patrons understand, appreciate and join in the spirit of the Games.
---
Olympic Games Resources
These resource packs are specially curated to shed light on the Ancient and modern Olympics, as well as the symbols and rituals associated with these events. They contain age-appropriate texts and multimedia from Britannica Library.
Librarian Tip:
Libraries in New Zealand can also access these resource pack at:
Kids resource pack for New Zealand Libraries ↗
Teens resource pack for New Zealand Libraries ↗
Olympic Games Activities
Print out these activities for children to complete on their own or in groups, using information found in the resource packs above or elsewhere in the library. Worksheets can also be downloaded, shared and completed online.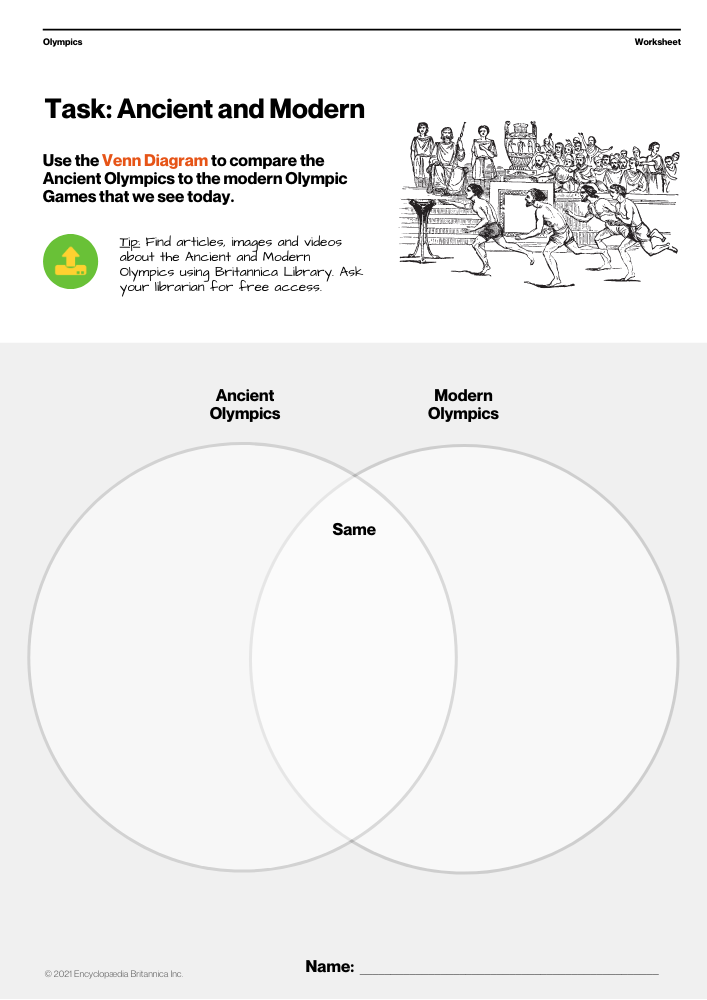 Ancient and Modern Olympics
Research the Ancient Olympics and their evolution into the Modern Olympics. Compare their similarities and differences.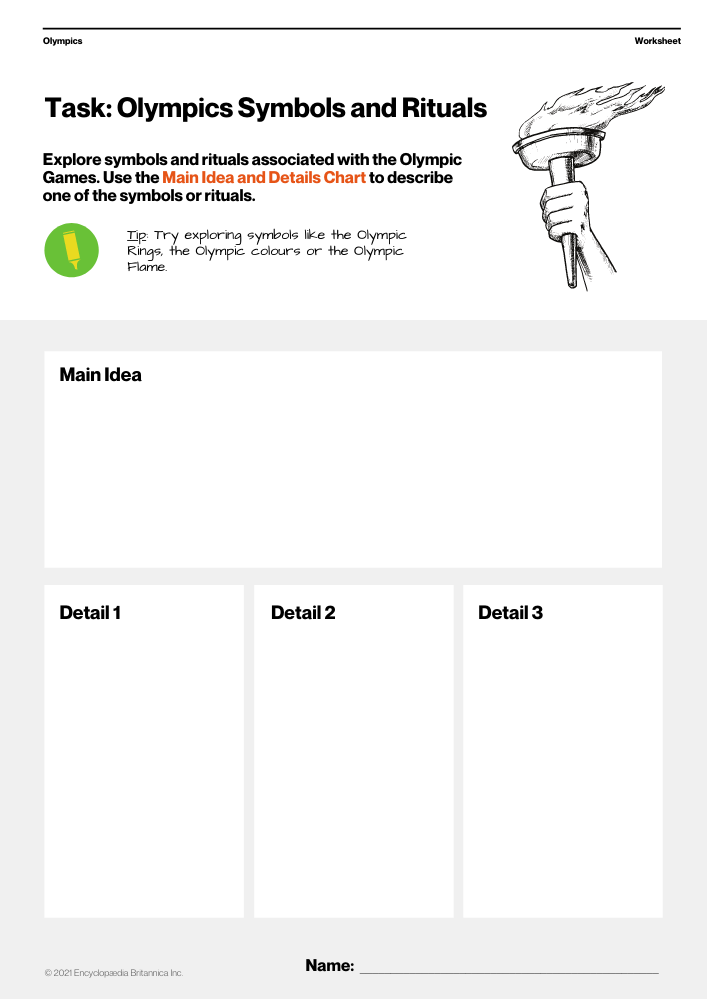 Olympic Symbols and Rituals
Explore Olympic Games symbols and rituals explaining their importance and significance.
The Olympic Oath
Using the guiding questions, explore the message displayed on every scoreboard throughout the games.
---
These activities and resources have been created using content from Britannica Library, the go-to site for safe, comprehensive research for all ages. Find out if your library already has access or set up your own free trial.
---
More Educator Resources
Sign up with your email for more free resources from Britannica.