New Britannica LaunchPacks updates help schools make personalised learning a reality.
No child is identical in how they learn, which is why researchers and policymakers are increasingly embracing the idea of personalised learning. Yet despite its transformative promise, the reality is that class sizes, teacher workload and rigid assessment models have made personalised learning difficult to implement.
Fortunately, technology has given us the capability to overcome some of these challenges. We're excited to unveil our latest Britannica LaunchPacks updates designed to help schools make personalised learning a reality. It's the same LaunchPacks experience you know and love, only better!
Open up more ways to access text with Excerpts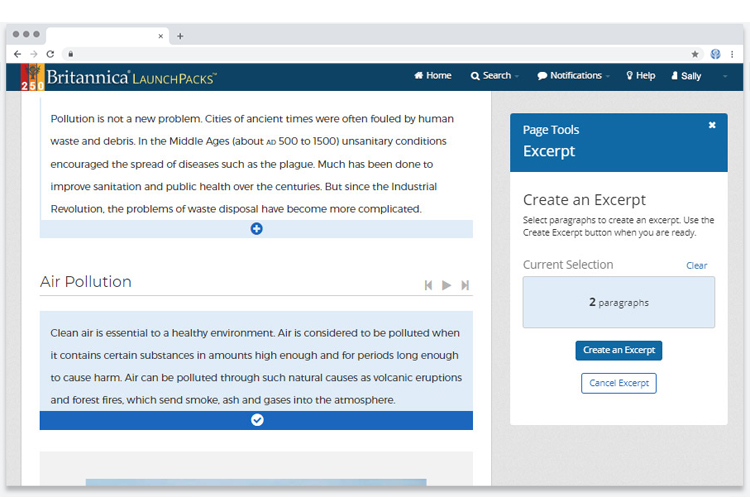 Watch Demo: Creating an Excerpt
We understand that today's classrooms are more complex and diverse than ever. It is an ongoing challenge to ensure that every child is sufficiently supported where they are, no matter their cognitive needs, styles or sensitivities. For teachers, it means the ability to provide multiple ways to access text has become an integral part of effective differentiation.
LaunchPacks is designed to deliver an inclusive experience for all learners, with built-in assistive technology including text-to-speech, full text translation and a double-click dictionary. Articles in a Pack can also be adjusted for reading level and font-size.
With the new update, we are also introducing the custom Excerpt tool, giving teachers more control in the length and scope of any article or primary source within a Pack.
Help all students engage more closely with text using Learning Strategies and Question Sets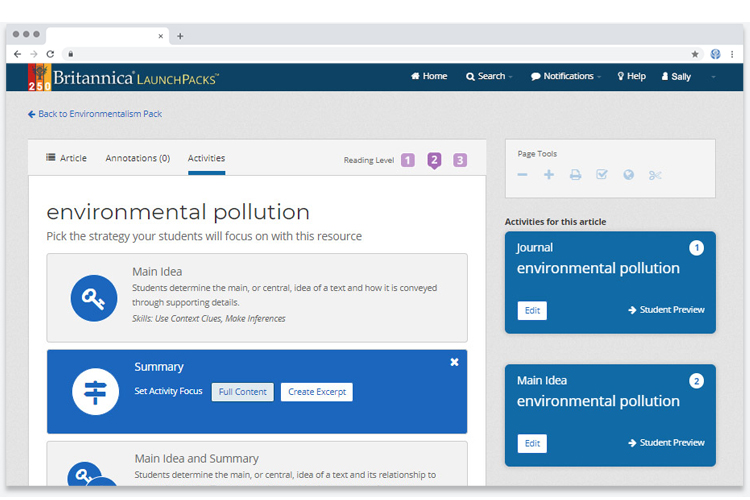 Watch Demo: Learning Strategies for Teachers
When we asked educators about the problems they were trying to solve in their classrooms, one piece of consistent feedback was finding a way to measure student understanding and encourage active engagement with text.
The new Learning Strategies are skill building exercises developed for this purpose, while also helping to improve subject area literacy.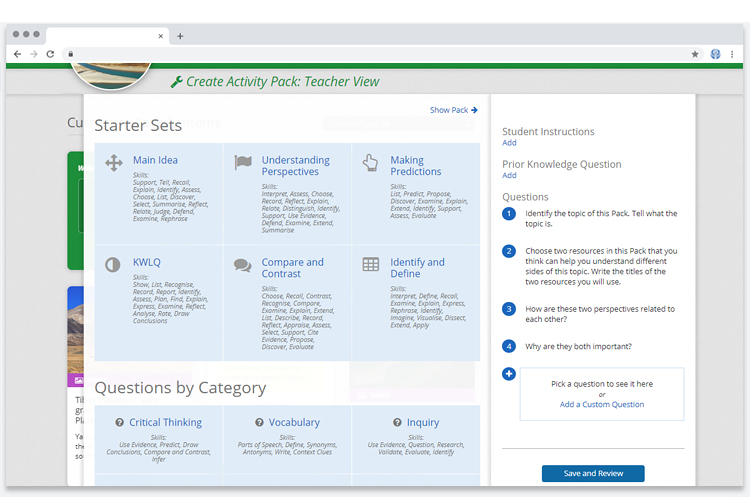 Watch Demo: Question Sets for Teachers
Question Sets provide even more options for teachers who are running differentiated classrooms. Question sets are active learning tasks that guide student inquiry and build critical thinking skills. They are applicable to an entire Pack. Browse and select from a range of year-level specific, open-ended questions created by Britannica experts. You can adjust each question to suit your students' needs and even write your own!
Group your learners with Classroom Rostering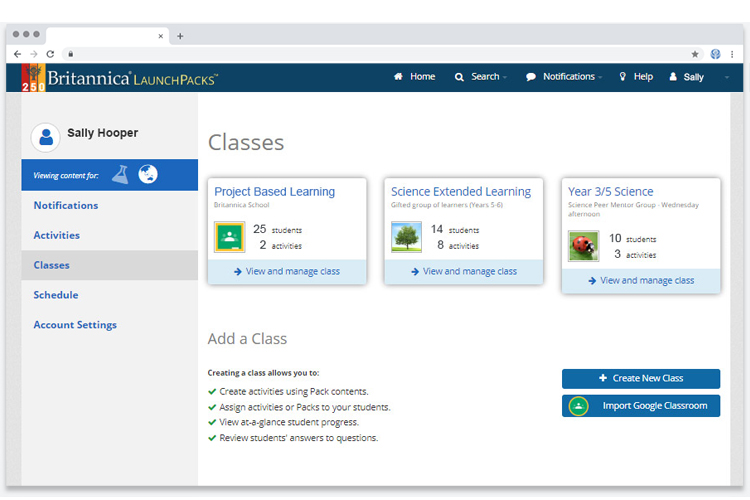 Watch Demo: Creating Classes and Inviting Students
You can now create your own classes within LaunchPacks or import existing classes directly from Google Classroom. Group students with similar learning needs and styles, assign targeted activities and monitor individual students' progress within each group.
Pretty cool, right? Then we thought, why stop here?
Here are a handful of other features we have added to LaunchPacks to help make teaching and learning just a little easier.
Liven it up with Kahoot!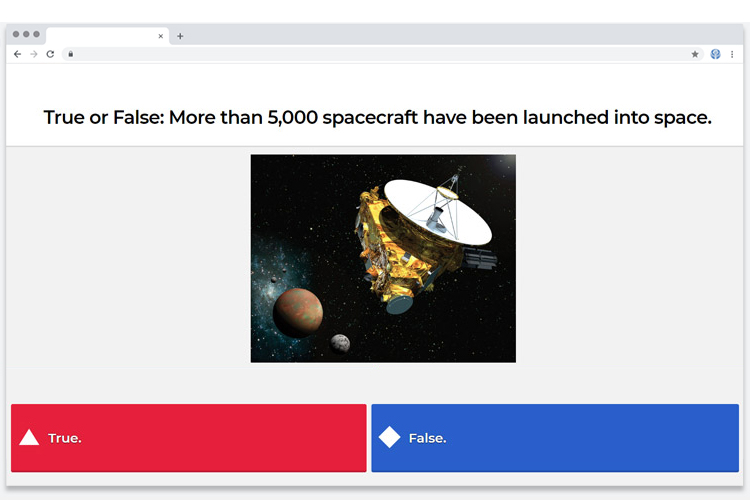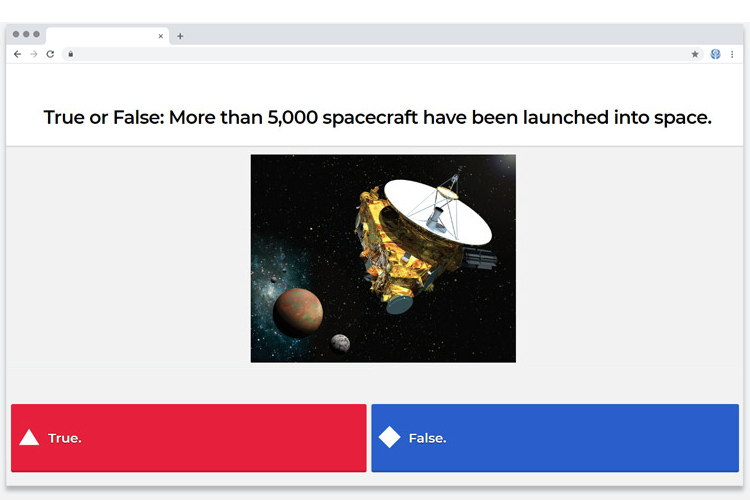 Watch Demo: Customising a Pack
Britannica has partnered with Kahoot! to give teachers a dynamic new way to stimulate and engage students, through interactive, game-based learning. Add a Kahoot! quiz into a Pack to assess prior knowledge, introduce content or use as an exit-ticket to gauge understanding after a lesson or unit.
Scaffold student inquiry with Graphic Organisers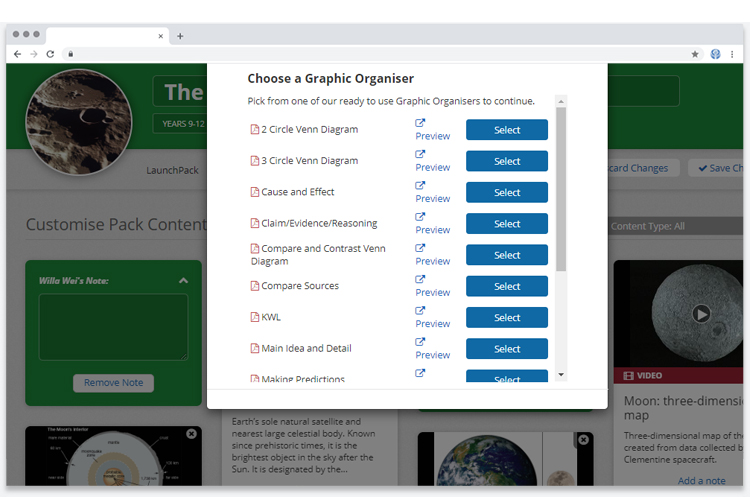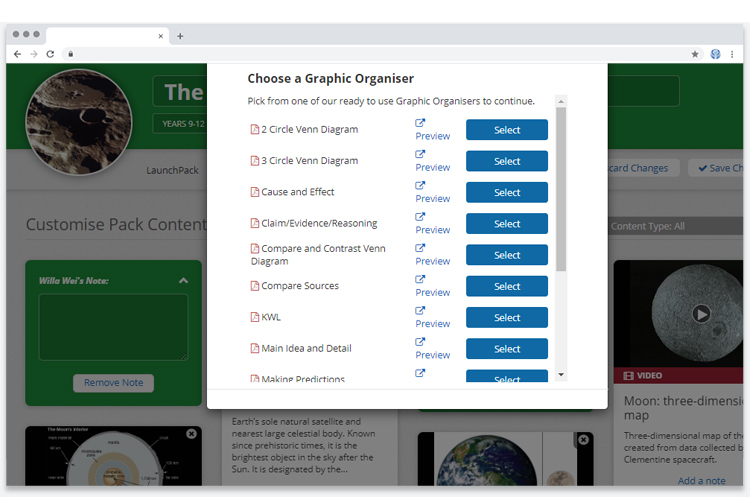 Watch Demo: Customising a Pack
No more fiddling with Word Docs or digging through the online labyrinth of resources, simply choose from a library of popular graphic organisers and insert directly into a Pack!
Save time with Quick Assign
Cutting back admin is always a struggle, which is why LaunchPacks' Quick Assign is designed with efficiency at heart. It only takes seconds to assign any Pack to a class.
Britannica LaunchPacks equips teachers with the content and tools they need to build differentiated learning experiences around F-12 curriculum topics. LaunchPacks are available for Humanities or Science topics.
Featured Image: Photo by Lexi Flickinger accessed under an Attribution 2.0 Generic (CC BY 2.0) license.