LaunchPacks: HASS
Flip learning on its head with classroom ready, fully customisable learning packs for all your Humanities and Social Sciences topics.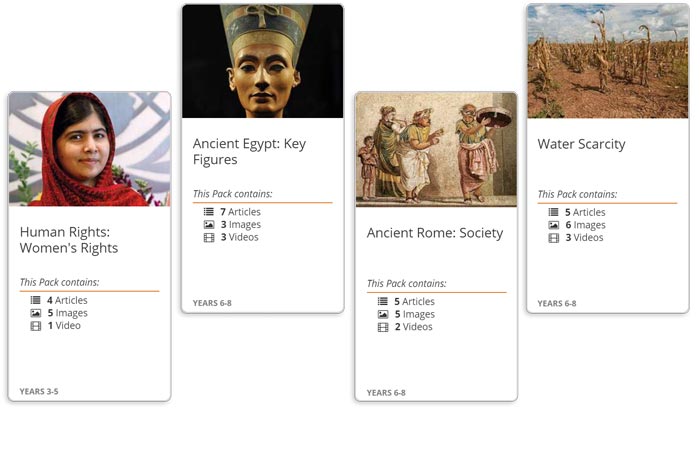 Spend less time sourcing and verifying content from the internet. LaunchPacks: HASS lets teachers and students access over 1200 ready-to-use content sets, covering topics from World History to Economics and Business – all curriculum-aligned to easily fit into your Scope and Sequence.
Packing a comprehensive range of age-appropriate multimedia content, LaunchPacks are a great way for students to build critical thinking and inquiry skills using different content types.
Features of LaunchPacks: HASS

Encourage active engagement with text using the annotation tool

Support student inquiry across topics and year levels

Ideal for activities, assignments and lesson planning

Navigate easily between 3 levels of article complexity

Schedule reminders in your personal calendar

Embed your own Kahoot! Quiz into any pack
Frequently Asked Questions
See how LaunchPacks: HASS can work for you
By clicking submit your are accepting Encyclopedia Britannica's Privacy Policy.