Flowers, foliage and…fruits? Britannica Library is ripe with fascinating articles and media on the plant kingdom.
Plants can be found wherever there is sunlight, air and soil, from the northernmost coast of Greenland where the Arctic poppy peeps out from beneath the ice, to mosses and tussock grasses growing in Antarctica. Plants are essential to our world, and Britannica Library is a great place to learn all about them.
---
Recommended "Plants" Resources
These resource packs contain curated articles, videos and illustrations from Britannica Library. The content is appropriate for kids and teens and provide a great starting point when researching plants and their attributes.
Resource Pack Links:
Britannica Library (Australia) Kids resource pack↗
Britannica Library (Australia) Teens resource pack↗
Britannica Library (New Zealand) Kids resource pack↗
Britannica Library (New Zealand) Teens resource pack↗
---
Activities
Print out these activities for children to complete on their own or in groups, using Britannica Library and the instructions provided. Worksheets can also be downloaded, shared and completed online.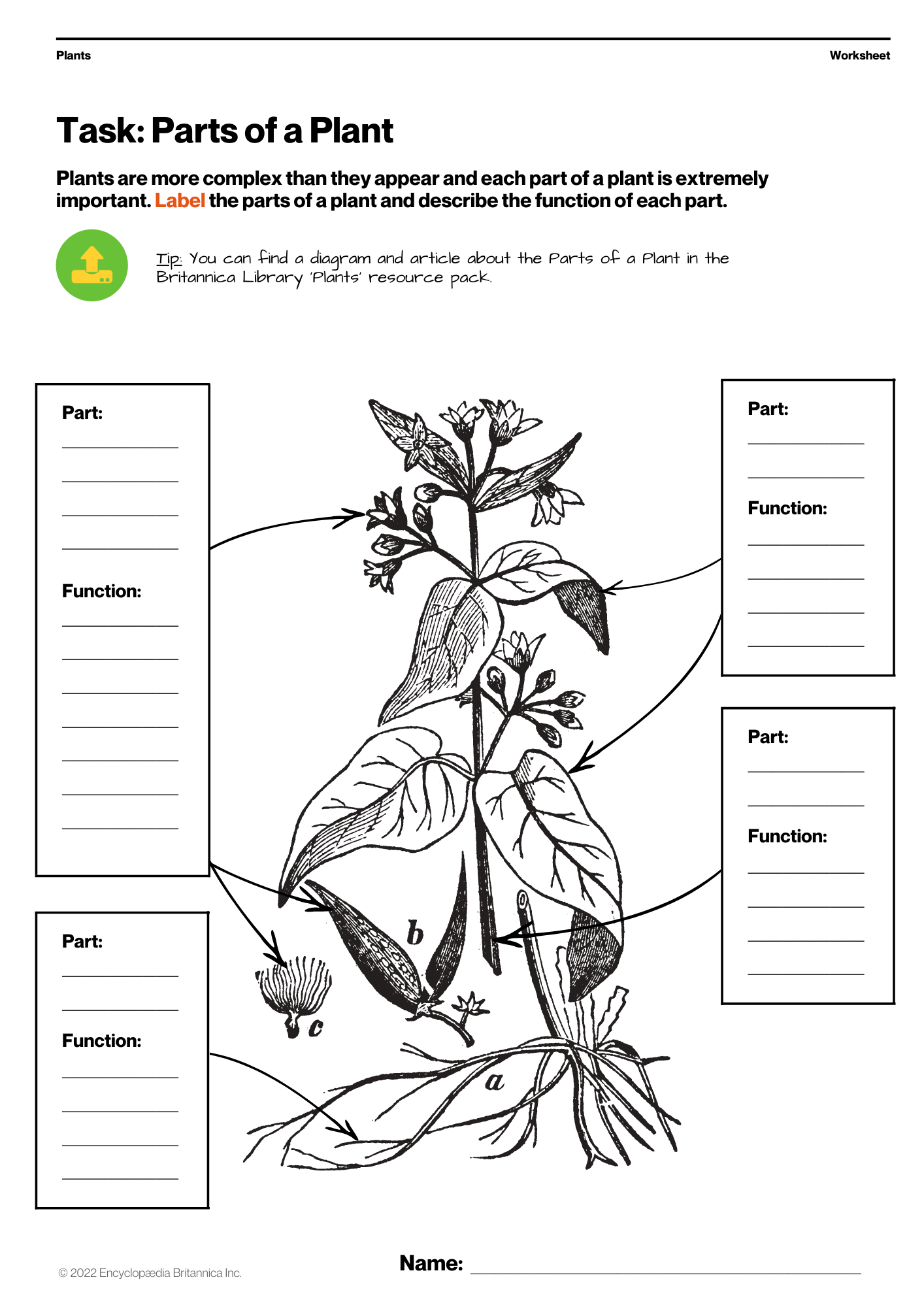 Parts of a Plant
Plants are more complex than they appear and each part of a plant is extremely important. Label the parts of a plant and describe the function of each part.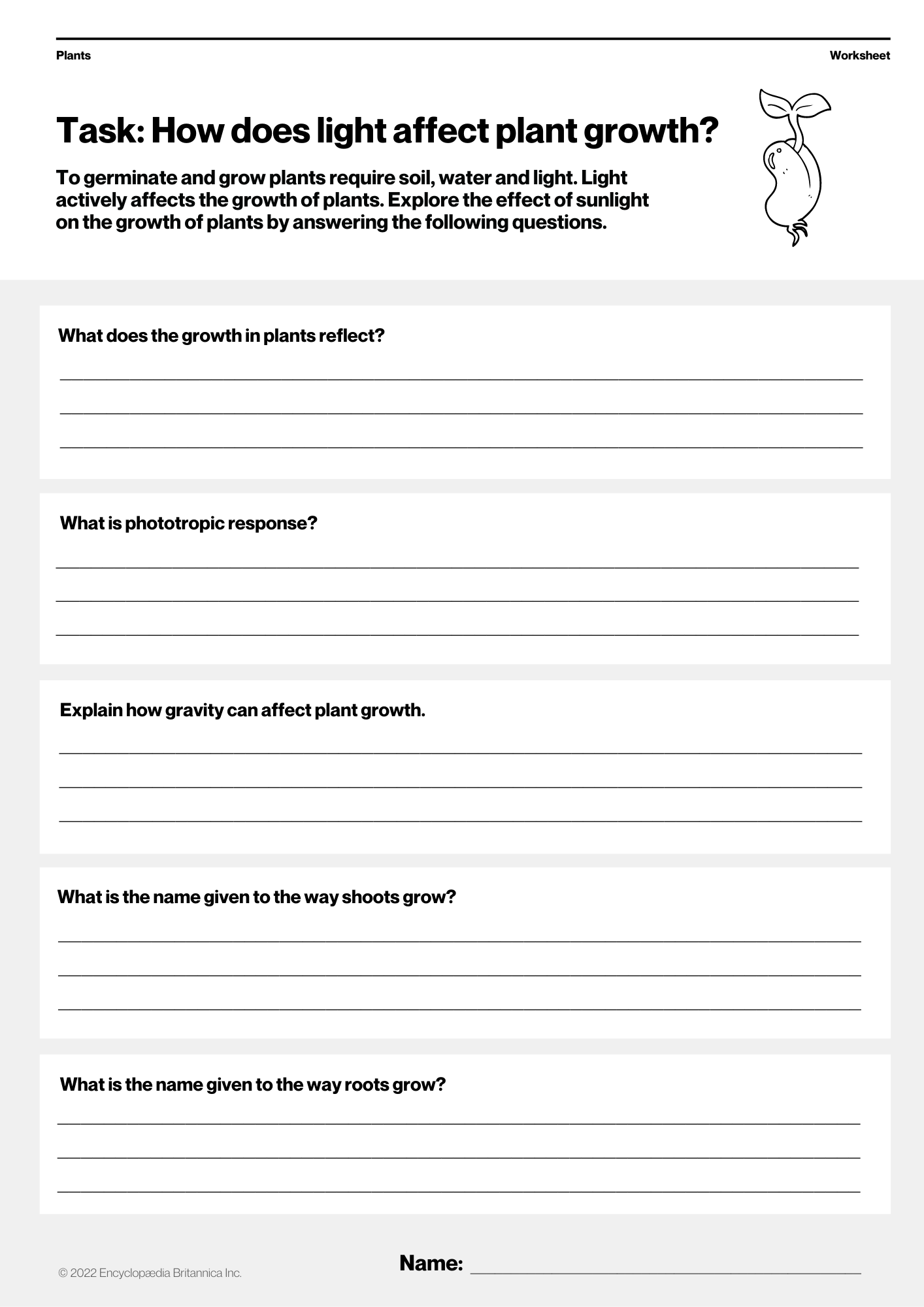 How Does Light Affect Plant Growth?
Plants require soil, water and light to germinate and grow. Explore the effect of sunlight on the growth of plants by answering the questions in this worksheet. (Use Britannica Library to research your answers!)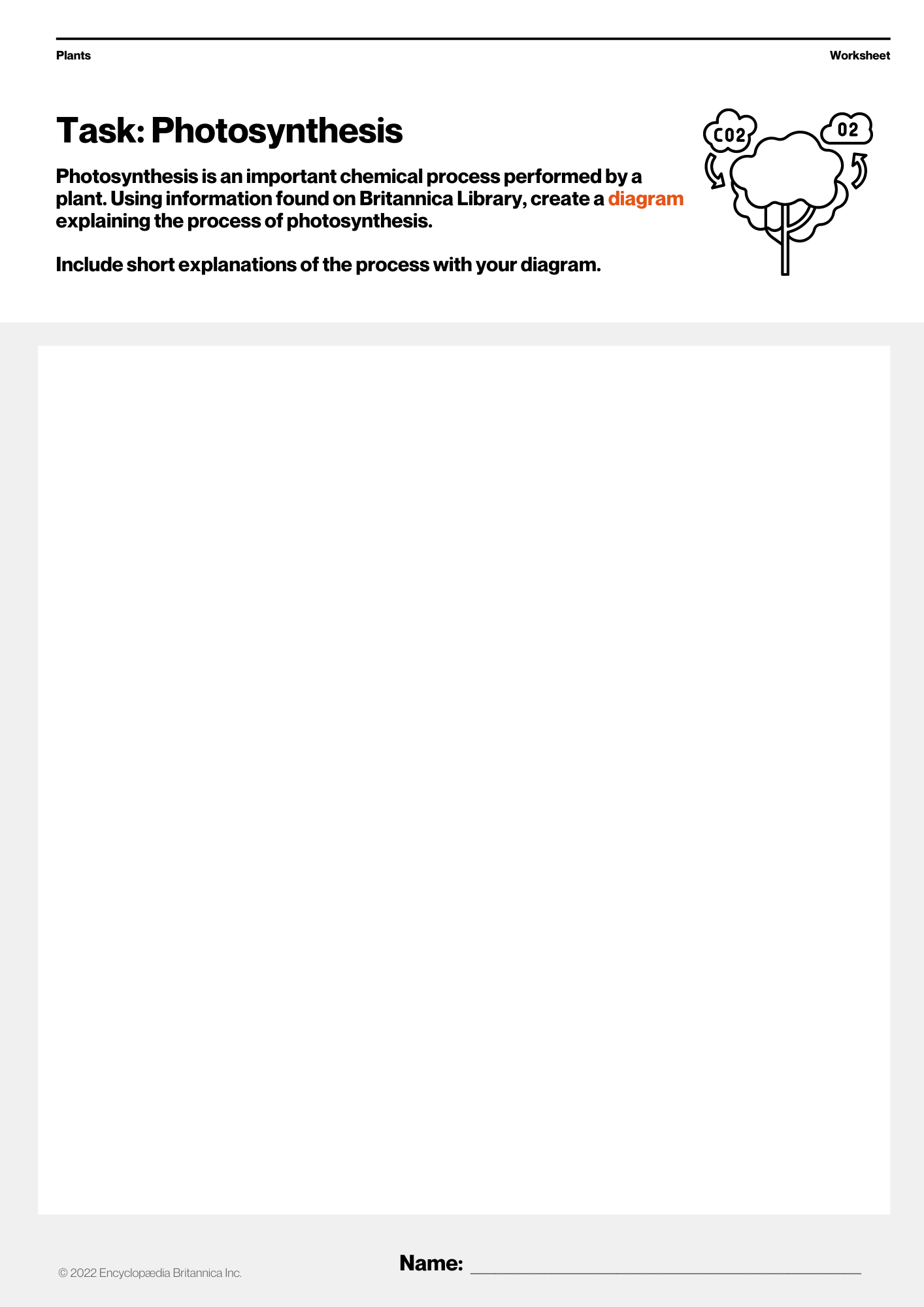 Photosynthesis
Photosynthesis is an important chemical process performed by a plant. Using the materials in the above "plants" resource pack, create a diagram explaining the process of photosynthesis. Include short explanations of the process with your diagram.
Featured Image from BRITANNICA IMAGEQUEST: Coloured scanning electron micrograph (SEM) of trichomes (modified hairs) on the leaf surface of an air plant (Tillandsia sp.). Air plants are tropical epiphytes (plants that grow on other plants for support). Accessed 03 May. 2022.
---
These activities and resources have been created using content from Britannica Library, the go-to site for safe, comprehensive research for all ages. Find out if your library already has access or set up your own free trial.
---
More Educator Resources
Sign up with your email for more free resources from Britannica.